Brief Overview of the Park
Lava Beds National Monument is a cavers paradise as it holds over 25 lava tubes with designated entrances. Many of the lava tubes extend for hundreds of feet, criss-crossing underneath your feet as you walk around the surface surrounding the visitor center. Located in the northeastern corner of California, the area is completely surrounded by volcanic features such as cinder cones, lava tubes, vents, spatter cones and young lava flows. It makes a great stop for travelers of all types to explore around. Inside the lava tubes, it's totally dark without any lights so it is very important to bring headlights with spare batteries! See the photo below for a map of the park.
---
Assorted photos from visits to Lava Beds National Monument
Powered by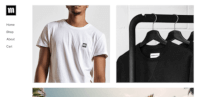 Create your own unique website with customizable templates.