Black Peak - 8970' - September 2012
South RIdge - Class 2+
Looking down on the west spire from the summit
Had an open weekend in the middle of September but only one open day. This was difficult because I still could not venture into the Enchantments area due to the serious fires still burning. I was forced north into the North Cascades so I had to find a Bulger I could do as a day hike. The only one in the North Cascades I found was Black Peak but it was a 3 hour drive away. This means I had to leave very early. So I was on my way and the drive to Rainy Pass took longer than I thought it would but I rolled into the trailhead right at the pass shortly after sunrise. The hike up the trail towards Maple Pass was really easy and the morning light was really pretty. Just before reaching Maple Pass, I took the side trail over Heather Pass to Lewis Lake which was a talus hop much of the way but easy. Climbed up to beautiful Wing Lake and continued up the standard route of Black Peak. The worst part was the last bit to the saddle which was really loose and ball bearing type scree but once at the saddle the ascent of the gully was simple and the third class summit block was more like class 2+ if the easiest way is found. Just follow the cairns all the way around to the east side of the summit block and scramble up to the summit. Views of Mount Goode are breathtaking!
---
Black Peak Summit Panorama
Powered by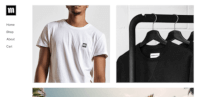 Create your own unique website with customizable templates.