Phantom Creek/Mount Peal - July 25-26
See Part 1 Here

After a nice stop in Red Lodge we began the drive north towards the small town of Roscoe and continued on the road to East Rosebud Creek Trailhead but stopped a mile short and turned off at the Phantom Creek Trailhead and pitched the tent for the night. When we woke the next morning there were a few cars in the small parking area and I overheard a couple families with kids getting ready for a nice backpacking trip. We slowly got up and packed up and got ready for the approach hike to Phantom Lake. Our visitors were off about a half hour before us but after only a few miles up the trail we caught up to them, along with various other day-hikers at the slough ponds. We talked awhile and we found out the family who woke us up were the owners of the outdoor shop in Red Lodge, which we had just purchased a few things at the previous day. He pointed out Mount Peal to me and I got more excited. Mount Peal was going to be the only peak we climb on this particular approach. We continued up the trail as it climbed gently rising more up from the valley floor until we hit the first switchback leading up to the Froze-to-Death Plateau. Here at a small cairn was a boot path that continued further up to the head of the valley. We followed it as it reached the base of a steep, loose talus slope and we climbed up towards a small saddle. Six hundred feel of elevation gain on horrible rock got us to the saddle and we made a nice walk through a small canyon and around a tarn before reaching Phantom Lake with lots of daylight to spare.

We located a nice open place to pitch the tent and started fishing. Low and behold, the very first cast we caught a fish! I began the gutting process while Stephan continued fishing. We were shocked how easy they were to catch. Our previous fishing lakes we visited proved difficult to catch fish but here they were biting on every cast. So we made a small fire and cooked 6 fish in total. This was a great addition to our dinner since we had been lacking protein for the past couple weeks. Later in the evening the guys we talked with earlier got to the lake with their young kids and I was impressed with their effort climbing that talus slope. Right as it got dark we went to sleep full and ready for a nice climb the next day.
Phantom Lake from Camp
The next mornign Stephan decided to take the day off so I continued up myself. I made the easy hike around Phantom Lake and continued up the valley through some bushes and off the boot path at times but eventually got to treeline right at a nice waterfall. I searched for a way to mount the slabs above and walked very nice slabs along the side of the creek all the way to Froze-to-Death Lake. Man this lake is spectacular! A huge, deep blue colored lake stretching nearly a mile long. Walking around it wasn't too bad but due to a cliff I had to climb up and around a ways to avoid getting wet. I weaved through the valley on nice grass and crossed the small stream connecting Froze-to-Death and Turgulse Lakes. I was shocked to see these two giant lakes had only a few feet of elevation difference between them. I began climbing up a small ridge heading up towards a small green tarn at the base of the East Snowfield on Mount Peal about 800 feet above Froze-to-Death Lake.



| | |
| --- | --- |
| Froze-to-Death Lake | Looking to the E snow slope on Mount Peal |
The photo at the right above shows the green tarn I came to at the base of the snow. I had to traverse around it on the right which was no easy task the way I went. I stayed too high and found myself traversing an ultra-loose ball bearing slab above a cliff...yikes! I managed to get across and reached the very wet and dirty snow shortly after. This used to be a glacier but I could easily tell it no longer was. Water was rushing below my feet under less than a foot of slushy snow. I ascended the very mellow snow and veered right as it steepened. I continued west directly towards Mount Peal and before I knew it I was at the top of the snow slope and I had a simple ridge walk to the summit where I got my very first look of Granite Peak up close. All I could think of was WOW! I was very excited to climb that and I knew the time was coming. Granite Peak was our next objective. The sun was out and it was warm and calm so I sat on the summit for over a half hour before leaving. Views of Granite Peak and Tempest Mountain were stunning.



| | | | |
| --- | --- | --- | --- |
| Climbing the Peal snowfield | The small tarn | Froze-to-Death Lake | Turgulse Lake |
Mount Peal Summit Panorama
So I began the descent which was at first on the ridge but when I reached the snow once again the fun began. Many consecutive glissades brought me back to the small green tarn where I dried out my stuff. I continued back down to the lake and on to camp where Stephan was waiting. I took a nice long break and we packed up and made the hike out. We treated ourselves to a nice Burger at the Grizzly Bar and Grill in Roscoe. We noticed the entire town was there. The next place we headed was to the West Fork Resebud Creek Trailhead and Mystic Lake to climb the peaks around and including Granite Peak. We drove up close to the trailhead and found a nice spot to pull off and camp in the national forest.
Powered by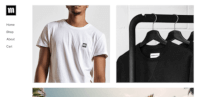 Create your own unique website with customizable templates.