Mount Bigelow - 8440' - Via eagle lake Class 3
October 2014

Amy and I made a quick ascent of Mount Bigelow, as the 2014 climbing season was rapidly coming to a close. We walked up the popular Eagle Lake Trail to Eagle Lake. We saw a number of hunters out, as most of this trail is accessible to dirt bikes and even ATVs! Larches were just past peak color, and once we arrived at the upper Eagle Lake, we walked around its right side and boulder hopped in a NW direction until reaching the base of the east facing cliffs guarding the summit. A nice class 3 weakness up a dihedral like feature allowed us to scramble up the far right edge of the cliffs, nearly on the ridge itself. From the summit, the view west looked daunting, as the first major storm of the winter season was on its way, and would hit the entirety of the Cascades that night. This was the last mountain climb of 2014.
Powered by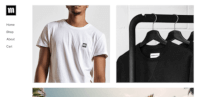 Create your own unique website with customizable templates.