Happy Canyon Information
Happy Canyon is a very remote and spectacular canyon at the southern end of Robbers Roost Country. this canyon drains into the Dirty Devil River and has a very large drainage basin extending many miles to the east well into the Orange Cliffs portion of the Glen Canyon NRA.

The Maze Road that takes you to the Flint Trail Switchbacks passes above the north fork of Happy Canyon to give an idea how large the drainage is for this canyon. Because of this fact, it is imperative that you check the weather forecast before venturing off into this canyon. Not only is it a substantial hike to get there, but the entire first half of the hike is downhill.

If you are unsure of your fitness, it is not a good idea to do this hike as you may find yourself too tired to make your way back up. The elevation difference from your car at Burr Point to the river is almost 1800 feet down and then 1800 feet back up.

Despite this however, this really is a spectacular day hike. To do it in one day though you need rappelling gear and some sort of ascending device (ascenders or a prusik system). You will also need an 18 meter rope, webbing, and a descent ring. If you don't have this equipment, the hike becomes a 45+ mile slog on old mining roads which can be done as a backpack.

The route described here on this page will be the route that takes you down the Miners trail and Rappel. I like to call it the "Trail Through Time" as it descended through seven different rock units ranging from the Carmel Formation aged at middle Jurassic down to the White Rim Sandstone aged at upper Permian.

Getting There
This hike starts from Burr Point, a beautiful overlook of the massive Dirty Devil River gorge. To get there, get to the small town of Hanksville, Utah where Utah Highway 24 and Highway 95 intersect. In Hanksville, Highway 24 continues west towards Capitol Reef where Highway 95 heads south towards Lake Powell.

Head south on Highway 95 for about 15 miles and look for a dirt road that heads left (east) off the highway. This is the Burr Point road and is in great condition passable to any vehicle. After traveling 11 miles on this road it ends at a small round-about at the top of the cliffs overlooking the Dirty Devil River.
Stock Pond evening Reflection
If you have a high clearance vehicle, you can shorten the walk by a half mile each way bu heading south on a small road paralleling the cliffs until you reach the top of the dugway. This road is no longer passable to any sort of vehicle and you will be forced to park at a small camp spot right at the top of this old road that was blasted out of the Navajo Sandstone for miners.

Coordinates for this spot are:
N38 degrees 9.752 minutes and W110 degrees 27.666 minutes

The Trail Through Time
From where you park at or near Burr Point, you are standing on the Carmel Formation that was deposited during the Middle Jurassic period around 170 million years ago. From here, start hiking down the steep dugway trail that takes you down through the light colored Navajo Sandstone. This road goes down for about 1 mile and comes to a fork in the road. Take the left fork and start heading east. After about 300 meters the road ends and a cairined trail starts. Follow the well cairined route down through the remaining part of the Navajo Sandstone and onto the red Kayenta Formation.

Continue descending through the Kayents benches. When you see a large cliff that doesn't look like it can be rappelled, it can't. Look to your right for more cairins that lead you just above the cliffs around the bowl and to a prominent point. By now you are walking on the cliff forming Wingate Sandstone. Very few breaks in the Wingate cliffs are seen throughout Utah.

When you get to the end of the point, you will notice there is a spot for a short rappel of about 15 meters, an existing stretch of webbing that was in good condition when we were there in March 2011, and areas that you can make your own anchor with new webbing if you wish. This is called the Miners Trail and Rappel. The Miners Trail is the cairined route you just followed and the rappel is sitting in front of you.

This is a very easy rappel that involves a 10 meter steep slope followed by a 5 meter vertical section. A 20 meter rope is best to use and it's better if it's pretty thick as you will have to ascend back up your rope when you return SO DON'T PULL IT! Leave it there and have your ascenders or prusik ropes with you. The chances are slim that anyone else will be here with you on any given day you do this hike and if anyone else is, they are not looking to go out stealing ropes!
Dirty Devil River Panorama
When you finish the rappel, descend the long talus slope 500 feet down towards the southeast and get to the Shinarump Bench, a member of the Chinle Formation. The river is still about 300 feet below you but you will follow this bench generally in a southeastward direction and hike around five points in the Wingate cliffs above you. This covers a distance of about 2.5 miles. The first part of this bench is easy hiking on open flat rock but the second half of this bench becomes much narrower and you must weave your way in and out and over rocks at times barely skirting cliffs below you. When you round your fifth point, the bench will open up again and you will come across an old mining track that will continue all the way to the Poison Spring Canyon 4WD road. Walk on this old road for a very short distance and pass a large pile of petrified logs. Just after the logs, look for cairins and route find down through the deep red colored Moenkopi formation and continue into the lighter colored White Rim Sandstone until you come to the river. This route is also well cairined and generally heads east. At the river, you are standing on White Rim Sandstone aged at Lake Permian about 250 million years ago. That means you just walked through 80 million years of time in the rock record. I just think that's so cool!!!
At the Dirty Devil River

Once you are at the river, you should see a large canyon coming in from the east on the other side of the river. The cairined route should take you right to it. This is Happy Canyon. The river is always crossable here with the exception of April and early may. The water may be running too fast during this time but in March 2011 when we were here it wasn't more than waist deep. I would advise taking extreme caution though if you have expensive photography equipment with you as I did. Once across the river start walking up Happy Canyon which starts as a big wide dry wash but soon begins to narrow up very quickly. The lower part of this canyon is by far the best part as much of the large drainage basin is wide open. Keep an eye out on the weather though and don't enter if rain or storms threaten.
After only about a third of a mile the slot begins and continues for about a mile. This is a very convoluted, deep and beautiful slot and if you can, take your time heading through it. Since we went in march and the hike both ways is so long, we only got to spend about 45 minutes in the slot and got up halfway before turning around. It is a safe haven from the summer heat if you go in the summer. You simply turn around when you have had your fill or are running out of time. Remember, you have a long, three stage up-climb to do. Return exactly the way you came. When you get back to your rope, ascend it and then take it with you when you leave. Re-climb the dugway back to your car at Burr Point.
Camping and Red Tape
I recommend doing this particular hike as a long day hike. You can camp at Burr Point or at the very top of the dugway. If you want to do it as a backpack, remember you'll have to rappel and up-climb your rope with large packs but the best place to camp along the route would be near the large pile of petrified logs. This is also wild BLM Lands. Please respect the land and leave no trace.
Alternate Routes
There are alternate routes for someone who wishes to see this canyon but doesn't want to rappel. If you have a very tough 4WD vehicle you can turn onto the Poison Spring Canyon Road that heads east off Highway 95 a little further south of the Burr Point Road and descends steeply into Poison Spring Canyon.

When you come to a fork in the road you take the left fork onto the same old mining track. This eventually goes all the way to the petrified logs but can only be driven about halfway to a point where a house sized rock blocks the way. If you take this route, the day hike is much easier but you need to be sure your vehicle can survive!

A third route would have to be a backpack of at least 2 days. From Burr Point you can take a cairined trail to the north of where you would park and descend to the river way the heck north of Happy Canyon, cross the river and follow an old mining track on the east side of the river for many many (about 20) miles as it weaves in and out of prominent points and passes by an old airstrip. This road will eventually cross Happy Canyon at the Upper end of the slot in which you will head down the slot then return back up. I don't recommend this route in the summer as it's a long trek in the open sun. Return the way you came for this route.
External Links
See Michael Kelsey's Non-Technical Canyon Hiking Guide to the Colorado Plateau 5th Edition Pages 114-115 for info about Happy Canyon. You could also see his Robbers Roost and Henry Mountains book. The same information is there as well.
Trail Through Time - Happy Canyon Narrows Trip Report
After Passing through Hanksville, we drove down Highway 95 towards Lake Powell, but turned off onto the rough Burr Point Road. This long road gets worse every year but my trusty jalopy made it to the end of the road where we set up a nice place to camp under beautiful clear skies and warm weather. I brought the camera and tripod out and took some long exposure photos as we gazed across the seemingly endless Dirty Devil River Gorge. Very quiet and calm night that I would never forget. The sunrises and sunsets in Utah are just incredible. I did manage to get some interesting photos and we played around writing our names and taking odd pictures in the dark. The sunrise was very nice over the Henry Mountains the next morning.
Sunrise panorama over the Henries
We packed up and started walking towards the steep dugway trail. The plan was to use the Miners Trail and Rappel to get down to the Dirty Devil River, cross it and enter Happy Canyon. Then return the same way up-climbing the rope. To see more information see my Happy Canyon page.

To our surprise though we saw a couple and their truck parked only a half mile further than us near Burr Point. They were able to drive to the very start of the dugway. We basically followed one another the whole day but they were cool to talk to and they hiked just as fast as us...if not faster. I was impressed as I hike really fast.

Upon getting to the top of the rappel following a well cairined route, we set up our rope and repelled the 15 meter drop onto the massive talus slope below. Descending this slope afterwards took awhile and I wasn't looking forwards to climbing back up it. We made our way to the Shimarump Bench of the Chinle Formation and followed it around and around until we got to the distinctive pile of petrified logs and the start of the old mining track that goes to the Poison Spring Canyon 4WD road. This long windy "trail" led us towards the river and as it got closer and closer I realized how much we have descended.

Upon finishing the descent to the river, we took a break and prepared to cross. It was only thigh deep at its deepest and moving at a few knots. It was however completely opaque and even looked red from all the sediment it carries. We made it across without incident and right across the way was the Happy Canyon outlet. A short walk up the dry wash and it quickly began to slot up into one of the best slot canyons I have ever seen. Along the entire descent, and within the canyon itself I was going crazy with the camera. The area was beautiful. Here are the panoramas I shot on the descent down to the river.
Dirty Devil River Panorama
Dirty Devil River Panorama
Dirty Devil River Panorama
Dirty Devil River Panorama
Dirty Devil River Panorama
Crossing the river
Distinctive petrified logs
Upon entering Happy Canyon, I was marveled at the beauty of this canyon. It was deep, cool, colorful, dark and very wavy all at the same time.
I was able to get some great sharp photos in the dark canyon which can be hard to do.


Navajo Sunset Panorama
Sunset on the Henry Mountains
To return we retraced our steps and made it back to the rope in good time. We up-climbed it using prusik ropes and were on our way back up the dugway trail. The sunset that evening was beautiful. This hike is also very interesting geologically because we traveled through seven different rock layers stretching a time period of 80 million years of rock record. I just find that so cool! After getting back to the car we drove to Hanksville where I had three burgers and drove north on Highway 24 and camped just off the highway.
Powered by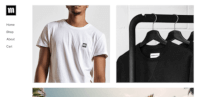 Create your own unique website with customizable templates.