mount oxford - 14153' - Class 1
January 2012

Since Mandy and I never made it over to Oxford when we hiked up Belford the previous May, I decided to go back to Missouri Gulch with Stephan to make the trip to Oxford, which traversed the long ridge between the two 14ers. This time around believe it or not there was considerable less snow despite it being winter. Little did I know at that time but the winter of 2011/2012 was going to be one of the driest in Colorado ever. The hike back up to Belford was not too exciting, and we got to the distinctive pedestal summit rock, where Stephan enjoyed being on Belford for the first time. We began the long walk over the gentle ridge, in some breezy but sunny conditions. About 45 minutes later we topped out on Oxford and made the return trip. The sun set on us just after we reached treeline, and by the time we returned to the cars it was just about dark.
Powered by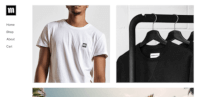 Create your own unique website with customizable templates.