Introduction
This is the story about a major pursuit of mine I started researching back around Christmas in 2011, nearly a year ago. Oddly enough it all started when I posted a thread on 14ers.com asking the masses there for advice on guidebooks for different parts of North America ranging from Alaska, Alberta, the Coast Ranges of BC, the Absarokas, Lost River Range and the Beartooth Mountains. I got all kinds of great responses and was exposed to many books I didn't know of before, some of which I bought. However what really struck me was when my friend Jed, (rockthrowjoe on SP) mentioned that there is no comprehensive book for the Beartooth Mountains in Montana. Now it didn't hit me at first but as the new year came and I continued my quest for winter 14ers in Colorado, the idea started to come to me more and more. I have always wanted to write a guidebook but thought it would be impossible since all the great ranges in the US already have really good ones published and competing would really be a challenge, but after doing more extensive research, I never found a comprehensive guide for the Beartooth Moutains and I started thinking of ways I could make one, and turn one of my dreams into a reality. 

As the winter pressed on, I was in my last semester of college and in no mood to start a permanent job after graduating so I took advantage of an opportunity to really live life by planning to take the summer of 2012 off altogether. I began making the plans for which states I would visit, which mountains I would climb and who I will be climbing with from May through August. The lease at my apartment I had ended April 31st so that is where my trip really began. I had enough money saved up to spend on food and gas for the summer as well so all was looking well. I spent all of May and June in Colorado traveling, climbing centennials, sport climbing with friends in Golden, and living life care free. I often returned to Golden from the depths of Colorado to visit with friends and usually drove up to Genessee Park to stay the night under the stars at the summit. I slept next to my car on countless dirt roads and made many new friends while climbing peaks all over the state. 

Then around June 21st, I picked up Josh Lewis in Denver and we climbed a bunch of cool Colorado peaks together for a week and a half. We even wandered over to Utah for a few days so he could finally get the chance to do a slot canyon. He bought a one way bus ticket to Denver for this trip, and my superb planning skills helped bring him back home to WA. Since I had a couple friends in Colorado (Stephan and Andrew) who wanted to climb Rainier around the 4th of July, Josh and I teamed up with them and we drove to Mount Rainier...not in my car (sweet my car gets a break!). We climbed the Emmons Route July 6-8 and afterwards, Josh took a bus back home and the three of us drove back to Colorado where I picked up my car and was once again on my own for a couple days. However the next big chapter of my summer was just about to begin, where Stephan and I would head to Montana. This chapter of my summer is what this trip report describes. 

We were going to climb the Montana 12ers, hopefully by multiple routes and document them well enough to write a detailed guidebook for the Beartooth Mountains with focus on the 26 ranked 12,000 foot peaks. All of Montana'a 12ers are in the Beartooth Mountains. I spent hours before the summer started looking at each peak and potential routes on Google Earth, reading texts and trip reports already published and planning out a sequence of climbs for a period of five weeks. These routes ranged from steep snow climbs, to difficult scrambles all the way down to long talus slogs. When July 12th rolled around though, Stephan and I began the journey by taking the drive north through Wyoming to Red Lodge, Montana where we spent our first night just outside town. As a generic overview of what this report will cover, I will describe in detail our experiences on 18 of the 26 12,000 foot peaks. We didn't quite finish all 26 of them so I plan to return next summer to finish the eight remaining peaks as well as climbing the snow routes on the peaks we did this summer but were too late to climb due to low snow levels. I hope you enjoy the read and find this information below helpful in your future Beartooth endevours.
West Fork Rock Creek: July 13 - July 18
After waking up for our first day in Montana, we stopped at the ranger station in Red Lodge for some snow condition updates. It was a cloudy morning and the trip started out a little dreary but that didn't stop us from checking out the town of Red Lodge. This is one place I can live in for sure! What an amazing town it had everything you could ask for. Well we were on our way and our first place to go was the West Fork of Rock Creek Trailhead. We parked and began hiking up the West Fork Rock Creek trail around noon. Six miles from the trailhead we reached Quinnebaugh Meadows where we had our first views of the Whitetail Couloir and we were astounded. To our relief it was still snow filled. We had been worried we were too late. Since thunderstorms were beginning to darken the sky we decided to pitch camp off the trail in some trees and managed to get the tent up just before it started to downpour. Our first day in the Beartooth Mountains was looking like an omen as it rained all afternoon and we slept it out. As evening came the rains settled and we emerged to cook dinner. With the outlet stream for Dude Lake close by, we had plenty of water. We decided to climb Bowback Mountain the following day which would be the first 12er we would do. On the hike in, we noticed a large snowfield leading up towards Bowback Mountain and knew we needed to take advantage of it. After dinner we went back to sleep and set an early alarm. 
A look at the snowfield we climbed
The first summit day I was so excited so getting out of the tent was easy. We started up "Dude Creek" which is what I decided to name this creek which drains Dude Lake just east of Bowback Mountain. The West Fork Trail crosses this creek on the first well constructed culvert bridge you come to from the trailhead. We took a short boot path following near the creek but it quickly ended and we continued up open forests and talus slopes reaching a nice waterfall just below the lake. We didn't continue to the lake but instead continued up a side valley just to the south and up the snowfield we saw earlier. This 40 degree snowfield ascended 1000 feet and ended below a small ridge north of Point 11,687. By this point it was late morning and a continuous layer of clouds lie above us. They didn't look bad so we continued west across a very broad plateau and ascending gently towards the north ridge. Once on the false northern summit of Bowback we descended off to the west and made the east class 2+ traverse to the higher southern summit. We found no register but I was ecstatic to have my first summit in the state of Montana. The weather was starting to clear a bit and from the top we saw Sundance Mountain dominate the south and the Granite Peak massif off to the west. The valley off to the east lie over 6,000 feet below and way off in the distance we spotted Red Lodge.



| | |
| --- | --- |
| Sundance Mountain from the top of the snowfield | Bowback Mountain from the southeast |
We admired the summit but knew we had to continue since I noticed darker clouds moving in from the southwest. I had documented the first route of the whole trip, the north ridge of Bowback Mountain and now the plan was to descend the south ridge. So we continued south and dropped off the ridge to the west when we came to a steep tower and headed down a loose gully and traversed below the crest for quite awhile on loose class 3 rock crossing one rib and gully after another until the terrain eased and we were able to walk on the ridge crest again. After dropping down one 15 foot step we reached the Bowback/Sundance saddle. I quickly made note of the remaining traverse to Sundance Mountain by ascending a couple hundred feet to view the remaining difficulties then we made our way down the east facing snowfield from the saddle back towards West Fork Rock Creek. We glissaded 800 feet of great snow which would be our first of many glissades on the trip. Once at the bottom of the snow we continued down the valley which had many large lakes including Triangle Lake and Kookoo Lake which both had lots of fish. 



| | |
| --- | --- |
| Looking up the south ridge on Bowback | The snow we glissaded |
By this point it had started raining and we put rain gear on. However it quickly cleared and we had some amazing views of Silver Run Peak from the outlet of Kookoo Lake. We descended the steep creek draining Kookoo Lake as the weather continued to improve. We reached treeling and began to get wer from all the water on the grass and trees. Fantastic views of Whitetail were visible and we finally reached the trail once again a little over a mile up from where we left it that morning. A short walk brought us back to the tent where we cooked a nice big meal and went right to sleep. Our first day in Montana was in the books and we racked up 20 solid miles and off to a great start.
| | |
| --- | --- |
| Silver Run Peak from just above Kookoo Lake | Whitetail Peak from the Kookoo Creek descent |
The next day we woke to a beautiful crisp morning and continued hiking the rest of the way up the trail to the bridge crossing over the West Fork. Continuing on the trail from here leads up many switchbacks to Sundance Pass but we continued further up the valley to a beautiful meadow camp spot next to Shadow Lake which was in a spectacular alpine setting right at the base of the Whitetail Couloir. Since we got a late start it was already about 10am by the time we set up camp and dried everything out. I decided I would climb the south slopes of Sundance Mountain later and rest for a few hours in the nice warm sunshine. We met a couple hiking up who was also planning to climb the Whitetail Couloir the next day but after we said we planned to they switched their plans to the NE couloir of Castle. We agreed to exchance conditions information about each couloir the next night and they were off to the next small lake to camp.
| | |
| --- | --- |
| Whitetail Peak from Shadow Lake | Shadow Lake Reflection |
Around one in the afternoon I began hiking myself up the valley to the Silt Lakes. Stephan decided to sit this one out. Just above the upper Silt Lake I spotted a nice gully leading up Sundance Mountain and began ascending it trying to avoid loose rocks. I skirted up and through some cliff bands and headed directly for the summit cliffs of Sundance Mountain. Steering to the left of the cliffs above me I traversed around and fount a third class route up to the summit plateau. Right as I crested the plateau the winds picked up speed at an exponential rate but since it wasn't too cold I simply enjoyed the views and walked on almost flat terrain to the highest point at the far eastern edge. Views west towards Castle Mountain and its stunning NE couloir were amazing. I noticed a large crack about a quarter way up making the climb a little trickier. I was excited to think we might climb this snow route the day after Whitetail. Once I had my fill of great views I noticed a batch of dark clouds rolling in so I began descending. At first I couldn't find where I reached the plateau because my cairn I made blew over but I finally found my route and descended all the way down to the Silt Lakes with a brief shower which stalled me momentarily. I met up with a nice group of people coming down Castle from Omega Pass as I continued down the valley back to camp at Shadow Lake.
| | | | |
| --- | --- | --- | --- |
| Whitetail from Sundance | Castle Mountain and NE couloir | Silt Lakes | Sundance from Shadow Lake |
We made a very nice dinner and went right to sleep. We had the Whitetail Couloir ahead of us for the next day and I was very excited but a little nervous since I had never been on snow quite as steep and sustained before. This is why I hauled my plastic boots all the way up there however. The next morning which was July 17th we quickly began hiking up the valley and right before reaching the Silt Lakes we crossed the creek on some rocks and began hiking a small talus slope until we hit the snow. We changed our shoes, put the crampons on and retrieved our ice axes and began up the moderate snow at first but once we made that slight right turn into the couloir proper it steepened to 50 degrees and never relented. We began simul-climbing using pickets as anchors just to be safe. To my astonishment I noticed someone was crazy enough to glissade down the couloir. I admit I am one crazy person when it comes to glissades but this was a little too steep for my bones. About 60 feet from the top of the couloir we hit bullet ice. Stephan only had aluminum crampons and neither of us had second tools or any ice screws so we were forced to retreat off the snow onto the rock. Luckily the rock was just broken enough to scramble up to the summit on steep steps where a fall wasn't an option. We both managed to summit and felt very accomplished. That was the steepest snow line I have ever climbed and topping it off with a great and challenging scramble was icing on the cake. We sent quite some time on this nice peak which had views in every direction. We admired and looked to our future as we saw many of the 12ers we were going to climb. What a beautiful and inspiring place this was. Noticing clouds coming in from the southwest (this would be all too common) we began descending down the easy northeast ridge standard route to Sundance Pass. This was a simple but rocky hike where we got rained on heavily just as we reached the pass. Since we heard thunder we waited out the storm near the pass before making the hike down the 100 switchbacks back to Shadow Lake. Just as we reached the tent it really started to downpour on us. The clouds just gobbled up the mountains and it rained for hours the rest of the day.
| | | | |
| --- | --- | --- | --- |
| Whitetail Couloir | In the Couloir | Looking down Whitetail Couloir | Sundance and Bowback from the pass |
Big storm coming
We simply went to sleep as it rained for hours. Knowing how icy the top of the Whitetail Couloir was and adding to that all the rain that just fell, we decided against climbing the NE couloir on Castle Mountain knowing it would only get worse. After the rains let up we emerged to a very cool evening which prompted a quick dinner and a nice long rest. The next day was nice and sunny and we took our sweet time getting up and going to try and dry everything out. The 8 mile hike back to the car ended up being very nice due to all the nice people we talked to on the way out. Only one party of the 8 or 9 parties we saw were headed in to climb though. Once back at the car we went back to Red Lodge for a big pizza at the Red Lodge Pizza Company and returned back to the Timberline Creek Trailhead on the same road to climb Silver Run Peak as a day hike. We slept at the trailhead.

Knowing all about the southwest ridge route on Silver Run Peak in addition to how easy it was and the fact we were stormed off Sundance Pass before getting a chance to do Silver Run Peak we decided to take a different approach. We would climb Silver Run from Timberline Creek which is a 16 mile day hike. We started up the heavily burned Timberline Creek Trail and reached Timberline Lake by mid-morning. The massive pillar of rock seen at the head of the valley was inspiring to say the least. Only later afte reading more of Turiano's book did I find out this face had actually been climbed but at the time I wasn't sure. We hiked around the lake and climbed up easy slopes to the plateau then walked across the massive top gaining altitude ever slowly until we reached the summit marked by two USGS markers and a register. However the USGS had the true summit of Silver Run Peak misplaced on their maps. The true summit lies a half mile to the west so we ran over there as well. The return hike back over the plateau was a slog but the puffy clouds that had begun to form made the scenery just grand.
| | | | |
| --- | --- | --- | --- |
| Timberline Lake | Silver Run Plateau | Timberline Lake | Whitetail from Silver Run |
After we made it back to the car we headed back into town to visit a friend who offered us a place to stay if we ever needed during our time in Montana. We had a great dinner and recovered well and I started some writing from the notes I took while in the mountains.
Powered by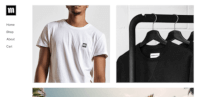 Create your own unique website with customizable templates.