Without a doubt, the grandeur of southern California, the High Sierras boast some of the best alpine type granite multi-pitch trad climbing in North America. Fifteen 14ers are found in this mountain chain which rises abruptly above the Mojave Desert with incredibly steep eastern faces. The west side rises more gradually and is home to places like Kings Canyon and Sequoia National Parks. From a climbing prospective, Bishop and Lone Pine can typically be riddled with climbers from around the world. The Alabama Hills on Owens Valley near Lone Pine are also great for short bolted routes. There is simply an endless amount of hiking and climbing to be done here.
---
The San Jacinto Mountains are another granite range a bit to the west of Joshua Tree and is home to Tahquitz Rock, there the YDS system was created. Perhaps the most historic place for American climbing, Tahquitz is home to dozens of ultra classic routes, some of which represent the first 5.9, or 5.8 etc. San Jacinto Peak is the highest point in the range, and rises nearly 10,000 feet from interstate 10 which passes through the valley north of the range.
---
Another classic place for granite rock climbing, Joshua Tree is known for having hundreds of moderate trad lines with a sandbagged feeling. The granite here has large crystals, and is very grippy. It's also a fantastic place to go exploring and hiking, as the large outcrops among the joshua trees make for an eerie landscape. The photos below depict various trips I have made to Joshua Tree.
---
The Panamint Range is a narrow string of peaks towering directly above Death Valley. From Badwater Basin, the lowest point in North America, you can look across the salt flats to Telescope Peak, the highest peak in the range at around 11,500 feet. Some people attempt the Badwater to Telescope run each year, which involves nearly a 12,000 foot gain to reach the summit. For those not looking to kill themselves though, a road can be taken to around 7,000 feet knocking a considerable amount of elevation gain of the hike up Telescope Peak. The views from this point are incredible, with the High Sierras and Death Valley visible.
---
Death Valley is an amazing place to explore, with death looking rock features and no water in sight, the place just gives the appeal of being inhospitable. Many short scrambles can be found here as well as dozens of easy hikes, but don't ever venture out here in mid-summer...it's just too hot. My favorite secret destination here is Manly Beacon...and it's not so secret in the fact that thousands of people see it every day, but few ever stand on it's lofty perch. The photos below depict various trips I have made to Death Valley.
---
Home of Big Bear lake and ski area, which is the closest ski area to Los Angeles, the Angeles Crest road cuts right over this mountain range. The Mount Baldy hike is one of the most popular in southern CA and offers a great view of the entire LA basin. The only main climbing destination here is the Hidden Valley Pinnacles, which offer some great 1-2 pitch sport and trad routes on granite with a short approach. The trailhead for this place is a long drive on dirt roads and is quite secluded.
---
The Mojave desert is the large area between the High Sierras and Death Valley to the north, and the San Bernadino mountains to the south. Interstate 15 between Riverside and Las Vegas passes right through this expansive desert. It's a recreational paradise with ample places to hike, go off-roading, camp, and has dozens of ghost towns with mining relics.
Powered by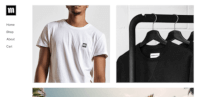 Create your own unique website with customizable templates.