Overview
Geologic Cross Section of the San Rafael Swell
San Rafael Reef
San Rafael Swell Map
The best way to access the Moroni Slopes area is by taking Exit 99 off I-70 right before the purple colored Mesa Butte and heading south on CO Road 912 (Blue Road) and continuing on a maze of long dirt roads that bring you past Cedar Mountain and the Fryingpan. Eventually (After over 40 miles!) you will reach the Fryingpan Catchment which is the kickoff point for Corral and Horse Heaven Canyons. Another option is to take Coal Mine Road heading north from Highway 24 just west of Hanksville. This road passes right to the east of Factory Butte and comes to an intersection at the top of a hill with superb views of the Moroni Slopes. Heading left takes you down the hill towards Salt Wash where you would start for Cable Canyon and heading right takes you down to the Muddy Creek ford where you can cross the creek (4WD Only) and continue out on the Wild Horse Road to Goblin Valley where you'll pass the Ding/Dang and Little Wild Horse/Bell Canyon Trailheads. The canyons draining the Moroni Slopes are all very remote and wild. They are described below from west to east. Hopefully at some point I will have detailed trip reports for all these canyons.
Moroni Slopes and South San Rafael Swell Area Maps
Keesle Country/Hidden Splendor
San Rafael Swell Core/Sinbad Country
Powered by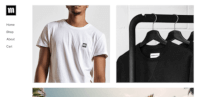 Create your own unique website with customizable templates.