harding icefield hike - kenai fjords national park - june 2016
So the very first place Emily and I went to when she arrived in Alaska was Seward, where we went to the Kenai Fjords National Park and hiked the Harding Icefield Trail. The trail was very crowded since it was a bluebird day but the views were spectacular. We made it to the hut at the edge of the icefield and I looked off into the endless sea of ice clad mountains with Emily as we sat on a rock for over an hour in the warm Alaskan sun. It was a gorgeous day. We also stopped by the Exit Glacier viewpoint and I was amazed to see how quickly it was receeding, although the Exit Glacier isn't much more than a tiny tongue dropping down from the Harding Icefield anyways!
Powered by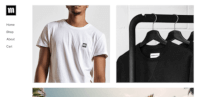 Create your own unique website with customizable templates.