Trip Reports in Washington (On Map)
Map Legend

Purple Paddle - Successful peak climb non winter and non technical

Blue Paddle - Successful peak climb in winter months (December - April)

Green Starred Paddle - Successful technical ascent

Red Stop Paddle - Worthy, but unsuccessful attempt

Hiker - Hiking trip with no planned ascents
Trip Reports in Washington (List)
| | | |
| --- | --- | --- |
| August 2008 | Chikamin Peak | Alpine Lakes Wilderness |
| June 22nd 2009 | Marmot Pass, Buckhorn Mountain | Olympic Peninsula |
| July 15th 2009 | Rachel Lake, Rampart Ridge | Alpine Lakes Wilderness |
| July 18th 2009 | Mount Adams South Spur | Southern WA Volcanoes |
| August 4-6th 2009 | PCT Snoqualmie to Pete Lake | Alpine Lakes Wilderness |
| August 7-11th 2009 | Olympic Peninsula Road Trip | Olympic Peninsula |
| July 3rd 2010 | Flapjack Lakes | Olympic Peninsula |
| July 11th 2010 | Foss Lakes | Alpine Lakes Wilderness |
| July 24th 2010 | Grey Wolf Peak, Baldy | Olympic Peninsula |
| July 25th 2010 | Bogachiel Peak, High Divide | Olympic Peninsula |
| August 5th 2010 | Necklace and Tank Lakes | Alpine Lakes Wilderness |
| August 9-14th 2010 | Liberty Cap, Cloudy Peak, Spider Gap | Glacier Peak Wilderness |
| August 18th 2010 | Enchantment Lakes Day Hike | Alpine Lakes Wilderness |
| December 21st 2010 | Granite Mountain (Snoqualmie) | Alpine Lakes Wilderness |
| July 9th 2011 | Star Peak, Courtney Peak | Chelan Sawtooth Wilderness |
| July 10th 2011 | Grey Peak, Battle Mountain | Chelan Sawtooth Wilderness |
| July 17th 2011 | Colchuck Peak Colchuck Glacier | Alpine Lakes Wilderness |
| July 24th 2011 | Vesper Peak | Mountain Loop Highway |
| July 29th 2011 | Cannon Mountain, Enchantment Peak | Alpine Lakes Wilderness |
| July 31st 2011 | Mount Stuart Cascadian Couloir | Alpine Lakes Wilderness |
| August 22nd 2012 | Sahale Peak, Boston Peak | North Cascades |
| August 25th 2012 | Eldorado Peak East Ridge | North Cascades |
| August 26th 2012 | Klawatti Peak North Ridge/West Face | North Cascades |
| September 2nd 2012 | Dome Peak | Glacier Peak Wilderness |
| September 3rd 2012 | Spire Point East Face | Glacier Peak Wilderness |
| September 14th 2012 | Black Peak South Ridge | North Cascades |
| September 21st 2012 | Forbidden Peak West Ridge | North Cascades |
| September 28th 2012 | Primus Peak Attempt | North Cascades |
| October 11th 2012 | North Ingalls Peak South Ridge | Alpine Lakes Wilderness |
| October 18th 2012 | McClellan Peak South Face | Alpine Lakes Wilderness |
| October 21st 2012 | Dragontail Peak via Aasgard Pass | Alpine Lakes Wilderness |
| November 2nd 2012 | Mount Saint Helens Monitor Ridge | Southern WA, Volcanoes |
| November 5th 2012 | Goat Peak | Southern WA, Volcanoes |
| November 27th 2012 | Web Mountain | Alpine Lakes Wilderness |
| January 10th 2013 | Mount Index Attempt | Alpine Lakes Wilderness |
| April 6th 2013 | Mount Ellinor | Olympic Peninsula |
| April 20th 2013 | Snow Creek Wall Orbit 5.8 | Alpine Lakes Wilderness |
| April 23rd 2013 | The Tooth South Face 5.4 | Alpine Lakes Wilderness |
| April 27th 2013 | Lane and Plummer Peaks | Southern WA (Tatoosh) |
| May 3rd 2013 | Big Snagtooth | North Cascades |
| May 4th 2013 | The Unicorn | Southern WA (Tatoosh) |
| May 10th 2013 | Liberty Bell Beckey Route | North Cascades |
| May 20th 2013 | Eightmile Mountain | Alpine Lakes Wilderness |
| May 31st 2013 | Argonaut Peak NE Couloir | Alpine Lakes Wilderness |
| June 3rd 2013 | Mount Constance West Arete 5.5 | Olympic Peninsula |
| July 6th 2013 | Seven Fingered Jack and Mount Maude | Glacier Peak Wilderness |
| July 17th 2013 | Arts Knoll East Ridge 5.7 | Glacier Peak Wilderness |
| July 18th 2013 | Mount Formidable NE Face Direct 5.6 | Glacier Peak Wilderness |
| July 23rd 2013 | Dumbell Peak and Greenwood Mountain | Glacier Peak Wilderness |
| September 9th 2013 | Little Annapurna South Face 5.5 | Alpine Lakes Wilderness |
| September 13th 2013 | Burgundy Spire North Face 5.8 | North Cascades |
| May 2nd 2014 | Snow Creek Wall/Outer Space 5.9 | Alpine Lakes Wilderness |
| July 28th 2014 | Kimtah and Cosho Peaks | North Cascades |
| July 29th 2014 | Katsuk Peak | North Cascades |
| October 5th 2014 | Hoodoo Peak and Raven Ridge | Chelan Sawtooth Wilderness |
| October 7th 2014 | The Craggies | Pasayten Wilderness |
| October 9th 2014 | Abernathy Peak | Chelan Sawtooth Wilderness |
| October 13th 2014 | Mount Bigelow | Chelan Sawtooth Wilderness |
| December 30th 2014 | Mount Dickerman | Mountain Loop Highway |
| April 2nd 2015 | Cashmere Mountain | Alpine Lakes Wilderness |
| April 9th 2015 | Colfax Peak | North Cascades |
| April 27th 2015 | South Early Winters Spire SW Buttress | North Cascades |
| April 28th 2015 | Tiffany Mountain | Pasayten Wilderness |
| April 29th 2015 | Reynolds Peak | Chelan Sawtooth Wilderness |
| June 5th 2015 | Mount Olympus | Olympic Peninsula |
| July 23rd 2015 | Oval Peak | Chelan Sawtooths |
| July 24th 2015 | Gardner and North Gardner | Chelan Sawtooths |
| July 26th - 31st 2015 | Chilliwack Mini Slam | North Cascades |
| August 1st 2015 | Mesahchie Peak East Ridge | North Cascades |
| August 2nd - 4th 2015 | Inspiration Traverse | North Cascades |
| August 23rd 2015 | Sherpa Peak North Ridge | Alpine Lakes Wilderness |
| August 27th 2015 | Sloan Peak West Face | Mountain Loop Highway |
| October 4th 2015 | Chair Peak NE Ridge | Alpine Lakes Wilderness |
| April 10th 2016 | Mount Shuksan Sulphide Glacier | North Cascades |
| May 10th 2016 | Mount Forgotten | Mountain Loop Highway |
| June 7th 2016 | Little Tahoma | Southern WA Volcanoes |
| August 9-15th 2015 | Full Pickets Traverse: Luna Peak, East and West Fury, Mount Terror | North Cascades |
| August 23-25th 2016 | Mount Goode NE Buttress, Storm King Peak | North Cascades |
| September 8th 2016 | Windy Peak | Pasayten Wilderness |
| September 9-11th 2016 | Lago, Carru, Osceola and Ptarmigan Peaks | Pasayten Wilderness |
| June 19th 2017 | Mount Baker North Ridge | North Cascades |
| June 20-22nd 2017 | Enchantments Hike | Alpine Lakes Wilderness |
| June 23rd 2017 | Exfoliation Dome Blueberry Buttress 5.8 | Mountain Loop Highway |
| June 30th 2017 | Cathedral Peak SW Buttress 5.10a & Amphitheater Mountain | Pasayten Wilderness |
| July 1st 2017 | Remmel Mountain West Face | Pasayten Wilderness |
| July 5th 2017 | Switchback Peak, Martin Peak & Cheops | Chelan Sawtooth Wilderness |
| July 6-14th 2017 | Glacier Peak Wilderness Mountain Massacre | Glacier Peak Wilderness |
Brief Overview
The state of Washington is a very unique and diverse place. One can almost argue you can split the state in half and no one would notice. The western half is very wet and mild while the eastern half has more of a continental climate and is drier. Two great mountain ranges are found here, the Olympics and the Cascades. The main industrial of Seattle and the Puget Sound lowlands lie between these two ranges. On the Olympic Peninsula west of Seattle, Olympic National Park protects the only temperate rain forest in North America. The Olympic Mountains is a very diverse area with all ecosystems ranging from rain forest to glacier capped alpine mountains. The radial drainage pattern of these mountains is quite unique and Mount Olympus at the center is the highest in the range lies at 7,995 feet in elevation. Further west, Washington has an entire coastline of rugged Pacific beaches protected by the National Park. This area is also where much of the rich native american history can be found. This area gets very active around the 4th of July.

Further east, on the other side of the Puget Lowlands is the mighty Cascade Range which is broken down mainly politically rather than geologically. First off, the Cascade Crest and areas to the west are much wetter and far more glaciated than the mountains slightly to the east. There are three distinct regions fitting this description. The North Cascades National Park is far and away the most mountainous, rugged and remote area in the Washington Cascades. Giant glaciers like the Boston Glacier, Chikamin Glacier and the Inspiration Glacier stretch all the way down below 6,000 feet in places. Further south lies the Glacier Peak Wilderness, one of the nations largest wilderness areas which is centered around Glacier Peak. This mountain is one of the five volcanoes in the state and is a very long trek to get to. The Alpine Lakes Wilderness expands from Highway 2 at the north to I-90 at the south marks the southern end of the Washington Cascades west of the crest. However the Stuart lies considerably east of the crest and the area around Leavenworth is one of the best in the state for rock climbing, ice climbing and hiking.

East of the Cascade Crest the scenery is much different. The mountains receive much less snowfall and the forests are thinner. Alpine and Western larch trees are abundant which turn brilliant yellow and gold during the fall. Generally these areas are more accessible but also less rugged and include the Pasayten Wilderness at the northern end, and the Chelan Sawtooth Wilderness just east of the Glacier Peak Wilderness. Even though these areas get less moisture and are less rugged, they are typically higher in elevation. The effect the rain shadow has is very dramatic.

Eastern Washington on the other hand can easily be mistaken for the great plains. Vast areas of farmlands line the flat landscape for as far as you can see. Nearly the entire eastern half of the state has basalt at the surface from the Columbia River Basalt flows. Only the northeastern corner has some lower mountains surrounding Omak. Spokane is the main population center for the entire area.

Now the southern Cascades south of I-90 are mainly foothills with three dominant features. These are the three monster volcanoes of Mount Rainier, Mount Adams and Mount St. Helens. At 14,411 feet, Mount Rainier is by far the highest point in the state and is an icon for the state. Most people when they think of Washington they think of only three things: Mount Rainier, the Space Needle and Rain.
Washington "Bulgers" Top 100 Peaks
For more information about the history of the Bulgers see John Roper's site Here
Table originally constructed by Klenke
#01
Mt. Rainier
14,411 ft
(13211P)
#02
Mt. Adams
12,276 ft
(8116P)
#03
Little Tahoma
11,138 ft
(858P)
#04
Mt. Baker
10,781 ft
(8881P)
#05
Glacier Peak
10,520+ ft
(7480P)
#06
Bonanza Peak
9,511 ft
(3711P)
#07
Mt. Stuart
9,415 ft
(5335P)
#08
Mt. Fernow
9,249 ft
(2809P)
#09
Goode Mountain
9,200+ ft
(3800P)
#10
Mt. Shuksan
9,131 ft
(4411P)
#11
Mt. Buckner
9,112 ft
(3032P)
#12
Seven Fingered Jack
9,100 ft
(380P)
#13
Mt. Logan
9,087 ft
(1487P)
#14
Jack Mountain
9,066 ft
(4186P)
#15
Mt. Maude
9,040+ ft
(880P)
#16
Mt. Spickard
8,979 ft
(4779P)
#17
Black Peak
8,970 ft
(3450P)
#18
Mt. Redoubt
8,969 ft
(1649P)
#19
Copper Peak
8,964 ft
(484P)
#20
North Gardner Mountain
8,956 ft
(3996P)
#21
Dome Peak
8,920+ ft
(3040P)
#22
Gardner Mountain
8,898 ft
(698P)
#23
Boston Peak
8,894 ft
(854P)
#24
Silver Star Mountain
8,876 ft
(2436P)
#25
Eldorado Peak
8,868 ft
(2188P)
#26
Dragontail Peak
8,840+ ft
(1760P)
#27
Forbidden Peak
8,815 ft
(1055P)
T28
Mesahchie Peak
8,795 ft
(2235P)
T28
Oval Peak
8,795 ft
(2715P)
#30
Fortress Mountain
8,760+ ft
(1680P)
#31
Mt. Lago
8,745 ft
(3265P)
#32
Robinson Mountain
8,726 ft
(1686P)
#33
Colchuck Peak
8,705 ft
(665P)
#34
Star Peak
8,690 ft
(1170P)
#35
Remmel Mountain
8,685 ft
(4365P)
T36
Katsuk Peak
8,680+ ft
(440P)
T36
Sahale Mountain*
8,680+ ft
(80P)
#38
Cannon Mountain
8,638 ft
(838P)
#39
Mt. Custer
8,630 ft
(1230P)
#40
Ptarmigan Peak
8,614 ft
(894P)
#41
Sherpa Peak
8,605 ft
(405P)
#42
Clark Mountain
8,602 ft
(1522P)
#43
Cathedral Peak
8,601 ft
(961P)
#44
Kimtah Peak
8,600+ ft
(1040P)
#45
Mt. Carru
8,595 ft
(955P)
#46
Monument Peak
8,592 ft
(1072P)
#47
Cardinal Peak
8,590 ft
(2070P)
#48
Osceola Peak
8,587 ft
(1147P)
#49
Raven Ridge
8,580 ft
(1100P)
#50
Buck Mountain
8,528 ft
(1888P)
T51
Storm King
8,520+ ft
(600P)
T51
Enchantment Peak
8,520 ft
(480P)
#53
Reynolds Peak
8,512 ft
(2032P)
#54
Martin Peak
8,511 ft
(2111P)
#55
Primus Peak
8,508 ft
(828P)
T56
Dark Peak
8,504 ft
(264P)
T56
Mox Peaks,
SE Spire
8,504 ft
(904P)
#58
Cashmere Mountain
8,501 ft
(1581P)
#59
Klawatti Peak
8,485 ft
(685P)
T60
Mt. Rahm
8,480+ ft
(280P)
T60
Horseshoe Peak
8,480+ ft
(80P)
#62
Big Craggy Peak
8,470 ft
(3070P)
T63
Hoodoo Peak
8,464 ft
(424P)
T63
Lost Peak
8,464 ft
(1624P)
#65
Chiwawa Mountain
8,459 ft
(1219P)
#66
Argonaut Peak
8,453 ft
(733P)
#67
Tower Mountain
8,444 ft
(2884P)
T68
Mt. Bigelow
8,440+ ft
(760P)
T68
Dorado Needle
8,440+ ft
(760P)
T68
Sinister Peak
8,440+ ft
(840P)
T68
Little Annapurna
8,440+ ft
(280P)
#72
Emerald Peak
8,422 ft
(742P)
#73
Dumbell Mountain
8,421 ft
(1261P)
#74
Greenwood Mountain
8,415 ft
(655P)
#75
Mox Peaks,
NW Spire
8,407 ft
(527P)
#76
Saska Peak
8,404 ft
(644P)
T77
Pinnacle Mountain
8,400+ ft
(1720P)
T77
Azurite Peak
8,400+ ft
(1880P)
T77
Luahna Peak
8,400+ ft
(720P)
#80
Blackcap Mountain
8,397 ft
(397P)
T81
Courtney Peak
8,392 ft
(792P)
T81
South Spectacle Butte
8,392 ft
(1072P)
#83
Martin Peak
8,375 ft
(855P)
#84
Lake Mountain
8,371 ft
(811P)
#85
Golden Horn
8,366 ft
(1126P)
#86
West Craggy
8,366 ft
(686P)
#87
Mt. St. Helens
8,365 ft
(4605P)
#88
McClellan Peak
8,364 ft
(1244P)
#89
Devore Peak
8,360+ ft
(1720P)
#90
Amphitheater Mountain
8,358 ft
(758P)
#91
Snowfield Peak
8,347 ft
(2907P)
#92
Austera Peak
8,334 ft
(414P)
#93
Windy Peak
8,334 ft
(1771P)
#94
Cosho Peak
8,332 ft
(492P)
#95
Big Snagtooth
8,330 ft
(570P)
#96
Mt. Formidable
8,325 ft
(1885P)
T97
Abernathy Peak
8,321 ft
(441P)
T97
Switchback Peak
8,321 ft
(441P)
#99
Tupshin Peak
8,320+ ft
(1080P)
#100
Flora Mountain
8,320+ ft
(1800P)
Powered by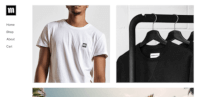 Create your own unique website with customizable templates.