Main Fork Rock Creek: July 22 - July 24
Awaking the next morning we started hiking up the switchbacking trail towards Shelf and Moon Lakes. It was short but steep, something I'd rather have then the long flat approaches we did previously. In only a couple hours we made it to Shelf Lake and set up camp. We quickly made up our day packs and hiked the easy grassy terrain to Moon Lake and began ascending orange talus up Mount Rearguard. As we gained elevation the impressive east face of Spirit Mountain was inspiring and I wondered if anyone had ever climbed it before. I also noticed an awesome NE couloir on Spirit that looked like a great snow route to climb but it was too late then. After an hour of grueling talus slogging we crested the west ridge of Mount Rearguard but just in time for a storm to roll in (man this place sure is stormy). We found a nice cave-like rock to hide under for a half hour before making the rest of the easy ascent to the summit. The summit area of Rearguard was very interesting since there were a couple 5th class towers but the highest point was an easy class 2 walk up.
| | | | |
| --- | --- | --- | --- |
| Moon Lake | Spirit Mountain and Moon Lake | Spirit Mountain E face | Spirit NE couloir on right |
We descended down the Hellroaring Plateau which was an easy grassy and talus walk for quite a ways. When we got to the edge of the plateau just above Shelf Lake we descended a very loose pile of crap talus and scree slope back to the lake and pulled out the fishing rod. Just as we got back to the tent though it began raining (whew). That would have sucked if we were still on the plateau! So we waited out the storm and we noticed it get considerably colder. We managed to catch and cook one fish because it got so chilly. We did have a spectacular sunset though after the storm.
| | |
| --- | --- |
| Descending Hellroaring Plateau | Shelf Lake Sunset |
When we got up the next day we were treated to a beautiful sunrise. We hiked the grassy terrain to Moon Lake again but this time cut left since the plan was to climb Spirit Mountain. The lupine wildflowers were beautiful in the morning sun. We crossed the Moon Lake outlet stream and ascended a grassy slope to a small tarn and traversed around and above Frosty Lake. This area had lots of loose rock but we crossed over a small rib and hit the south slopes snow route.
| | | | |
| --- | --- | --- | --- |
| Spirit Mountain and Lupines | Spirit from Shelf Lake | Frosty Lake | Frosty Lake |
We put the crampons on and began climbing the snow which was moderate at first and stayed around 35-40 degrees nearly the whole way up but closer to the top it got steep and we actually had to cut right off the snow to climb rock so we could get above the massive cornice guarding the top. This short third class rock scramble was some of the loosest crap I've ever been on. Once we made the summit plateau we walked a short ways east to the highest point. Views of Mount Rearguard were beautiful and a thin but low cloud deck made for a cool but stable day.
South slopes snow route
We had a nice break at the top and began the traverse to Forget Me Not Mountain. This was a long talus slog atop desolate plateaus. Stephan mentioned all these summit plateaus we were walking on were god forsaken places and I could only imagine how horrid they would be in the middle of winter. We descended to the broad saddle between the two peaks and hiked up to what we thought was the highest rock on Forget Me Not Mountain. The summit area was so huge it was hard to determine what the highest point was. Regardless though the view off the north face was one of the best drop offs I have ever seen. Views of the Bears Tooth and Beartooth Mountain as well as our entire route up from Black Canyon Lake were clearly visible. What a place to reflect this was. After a long time to think and reflect, we made the trip back to Shelf Lake (which involved a bomber glissade down the snow slope) and hiked out to the car. The drive back out the long road seemed to take forever since we so looking forward to food in Red Lodge so much. Once returning to town bikes still lined all the streets and we snagged a great dinner at another local eatery and finished it off with fantastic ice cream at the Scoops Diner. Part one of our Montana project was complete. We summitted eight of the 26 ranked 12ers in the southeastern portion of the Beartooth Mountains. We were well on our way and still had lots of fun and exploring to do. Please stay tuned for part 2 of my Montana 12ers project which will describe our climbs of the Granite Peak area and the Castle group. There will also be a part 3 coming out next year which will describe the peaks we didn't have time to get this past summer including the Wood group in the northern margin of the mountain range. Thanks for reading and I hope you enjoyed the photos!
Sundance Mountain Summit Panorama
Powered by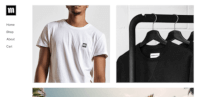 Create your own unique website with customizable templates.