bugaboo spire - 10450' - ne ridge class 5.8
august 2016

I joined back up with Etai, after a few days visiting with my family and we separately drove up to the Bugaboo Provincial Park, where we met at the trailhead and gathered our gear for a two night trip, where we would go and climb the classic NE ridge of Bugaboo Spire. The hike in to the Kain Hut was actually really quick, and only took us about 2.5 hours. It was a steep trail, with a metal ladder at one point as it climbed above the huge moraine. It was mostly overcast and I was worried about the weather, since the forecast wasn't looking too great. 
When we arrived at the hut, we took a quick break, and paid the fee to camp at Applebee Dome cap and continued for another hour to the high camp, where we found a dozen or so other tents. It was a beautiful place to camp complete with a water faucet (best to boil it) and a bathroom. We placed my new ultralight tent on a flat part of the granite slab and anchored it down with lots of rocks. I half expected rain but didn't know we would be treated to a dazzling, crazy lightning storm that night! I wasn't too surprised though since it was so warm and humid. We made dinner as the sun set and I didn't need a coat at all. 
But about midnight a severe storm went right over top of us, dumping serious rain on us for a couple hours. I was amazed how well my tent held up though, and luckily I put a bunch of rocks down because the wind was blowing over 40 mph! At times the lightning hit places less than a quarter mile from us, and the thunder was deafening! We weren't really in the best spot for staying safe from lightning, but the storm did eventually pass and I got 4-5 hours more sleep before we rolled out at 7am to mostly clear skies. 
We grabbed a quick breakfast (more oatmeal for me...none for Etai), and started hiking towards Bugaboo Spire. We passed by a beautiful series of alpine tarns just as the sun rose, and I was able to take some fantastic photos of the sunrise over Snowpatch Spire. We reached the completely open Crescent Glacier, and easily walked across the bare ice without needing to rope up and aimed for the broad saddle between Bugaboo and Crescent Spires. We spotted a class 4 route that weaved up the blocky rock cliffs to allow us to gain the saddle without roping up. It was really the only way I found, and it was off to the right (east) a bit. 
Once on the ridge, we traversed easily across the saddle, and scrambled up a ramp, with a 5 inch crack cutting right through it. This led us right to the ledge at the start of the first technical pitch. Here we put on the harnesses and I racked up. I found the 5.8 start and saw the cracks snaking up the clean granite ridge. I led the first pitch, which was definitely the hardest as it involved actual hand/foot jamming and a sketchy left traverse. I made a belay and Etai climbed up. 
Etai led the second pitch which went up some easier cracks to a nice ledge, with a blank face right above it. When I climbed to him I remember asking him where the heck the route goes and he reminded me there is a 15 foot downclimb to the left to reach more cracks. I made the fairly easy descent, and climbed more 5.7 cracks trending left, and reached the true crest of the ridge after an airy step across. I decided to continue and link up both the 3rd and 4th pitches, and climbed up a left facing 5.7 dihedral with three fixed nuts inside! The rope drag became too much and at the nice ledge atop the dihedral I made a belay, and Etai followed. 
That long pitch must have taken a toll on him though because he said I could lead the rest of the route. The rest was all low 5th class and 4th class though, and we soon found ourselves on the false summit, with the wildly exposed traverse to the true summit clearly visible. 
We descended some tricky slabs down to the saddle, and made a couple knife edge traverses with thousands of feet of air to both sides, and then dropped down to the left side of the ridge a bit. We located a chimney that would take us back up to the true summit, but it was another 5.7, and had wide cracks so I couldn't place any pro. I essentially solod up a 20 foot off width with nothing but air below me, but was able to find the bolted anchor right at the summit and belay Etai up. We had made it, reached the top of Bugaboo Spire which has been something I've dreamed about for years! And what's better is we had the entire mountain to ourselves. No one was even coming up the Kain route! 
We didn't stay long on topo as we still had a long descent down the Kain, but every rappel was fixed with double bolted anchors making the descent mush more relaxing. We made something like 10 rappels, and reach scrambleable terrain, and quickly made it to the Snowpatch/Bugaboo col. We were told my numerous people at the hut before heading to camp the day before that the descent from this col back to the Crescent glacier was out for the season and not to be done, but the alternative was hiking all the way around the back side of Snowpatch Spire and completely around it which took you back to the Kain Hut! I looked down and saw a long fixed line heading down from the col anchored with bolts and we decided it looked fine. 
So we made a few rappels on more bolted anchors down to the snow and ice below. The fixed line stretched all the way down to the glacier, but without crampons and only tennis shoes, I had a hell of a time descending the final 200 feet of ice with just my axe. I was able to foot slide while kneeling and control myself with the axe enough until I reached the scree and talus below. The rest of the hike back to camp was easy, and we reached the tent just before dusk. 
We went to bed pretty quick since it was a long day, and woke up to a gorgeous sunrise the next morning, but very dark clouds loomed behind Snowpatch and Bugaboo Spires. I realized a big rainstorm was on the way and after a quick photo session at sunrise, we packed up our gear real quick, and just as we started down to the hut, it started raining, and it rained hard on us as we hiked for 25 minutes to the hut. We stepped inside and agreed to simply stay under cover until the rain stopped. This allowed us to chat with some other climbers who were all waking up for breakfast. 
Once the rain stopped roughly 1.5 hours later we finished hiking down and got to the cars just after noon, and went to Lake Louise to check out the touristy stuff for the afternoon. 
---
Route beta by Steph Abegg
Powered by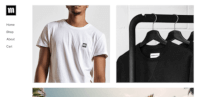 Create your own unique website with customizable templates.